REGISTER NOW!
NAOC Annual General Membership Meeting December 4-6, 2018 St. Petersburg, Florida
The General Membership Meeting provides member firms an opportunity to participate in the association's leadership selection process, network with other member firms, visit with old friends, attend speaker sessions and participate in discussions regarding the most current subjects of interest to the industry.
Important Links
SPONSORSHIPS STILL AVAILABLE ! Due October 1st
There are still many sponsorship opportunities available.
Gold - 1 remaining at $2,000
Coffee Break - 1 remaining at $500
Continental Breakfast - 4 remaining at $1,000 each
Reception - 2 remaining at $1,500 each
LEADERSHIP AWARD NOMINATIONS - Due October 5th
Nominees are selected by a Section Board convened by the Member Services Committee and consisting of a representative from each of the standing committees and one of the Board of Directors.
The Leadership Award will be presented at the General Membership Meeting Reception on December 5, 2018.
ABSTRACTS WANTED - Due October 1st
We are seeking abstracts for up to 10 exhibits to be displayed at the Membership Meeting. See attached flyer for information on submitting an abstract. Submit your abstract by October 1st via email to: Mike Warminsky
The Vinoy St. Petersburg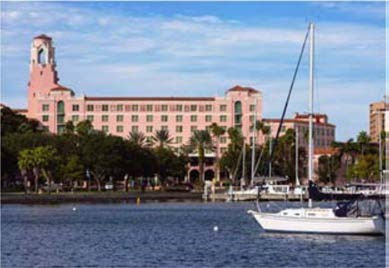 501 5th Avenue NE
Saint Petersburg, FL 33701
Phone: 727.894.1000
General Schedule
(Detailed meeting schedule will be posted when confirmed):
Tuesday, December 4, 2018
CQM Training (all day)
Open to NAOC members, invitees and registered guests. The course costs $300 and there is limited availability. Pre-registration is required at www.cqm4you.com. Registration for this CQM training is separate from the Membership Meeting Registration. From the Home Page on CQM4YOU webpage, select the class with the NAOC LOGO to open the registration page.
NAOC Board of Directors Meeting (afternoon)
Open to NAOC member firms only
Wednesday, December 5, 2018
Speaker and Technical Sessions
Open to NAOC members, invitees and registered guests
Reception
Open to NAOC members, invitees and registered guests
Thursday, December 6, 2018
Speaker and Technical Sessions (morning)
Open to NAOC members, invitees and registered guests
NOSSA MPPEH Training (afternoon)
Open to NAOC members, invitees and registered guests
General Membership Meeting - Elections for NAOC BOD and Officers and Committee Chairs (afternoon)
Open to NAOC member firms only
Logistics
Easy access from
Tampa International Airport (TPA)
St. Petersburg- Clearwater International Airport (PIE)
Hotel does not provide shuttle service.
Parking at hotel is
$10/day and Gov't $5/day
One way Travel
Tampa Airport
· Sedan Service $75 · Taxi - $60
Petersburg-Clearwater Airport
· Sedan Service - $65 · Taxi - $45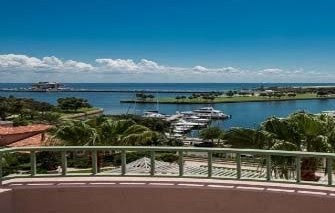 Reservations On-Line:

Block Room Rate: $189 /night, Room block expires:
Monday, November 12, 2018
Complimentary Basic Internet in all Guest Rooms
Additional Information
Non-member firms may attend the Speaker and Technical Sessions scheduled for Wednesday and Thursday and the Reception scheduled for Wednesday by prepaying $650 per person. Attending these Sessions is a great way to get to know the organization! If you know of a firm contemplating membership, please encourage them to join us.
Note that ONLY Member firms may attend the Board of Director's Meeting on Tuesday and General Membership Meeting/Elections on Thursday. Your payment of $650 to attend the Technical Presentations and the Speaker Session/Panel Discussion/Reception may be applied to 2019 membership dues.
Payment will be accepted by credit card or check made payable to NAOC, and mailed to our Treasurer Alison Paski c/o NAEVA Geophysics, Inc., P.O. Box 7325, Charlottesville, VA 22906. Payment will also be accepted at the registration table during the meeting.
HELP US HELP YOU!!
· The hotel has limited rooms blocked at the government rate before and after the event – so come early or stay late to enjoy the venue.
· Make your reservation EARLY!! Note the guaranteed block rate of $189 expires on November 12, 2018. We have a limited number of block rooms based on past attendance, if we near our block early enough there may be an opportunity to increase the block, so again, please reserve early!
· If you're not sure who in your firm will be attending, go ahead and reserve a room anyway and change the name later.
· If you have any questions or concerns please contact Nicole Sharkey at [email protected] or (610) 701-3425.