THANK YOU TO OUR PLATINUM SPONSOR

THANK YOU TO OUR GOLD SPONSORS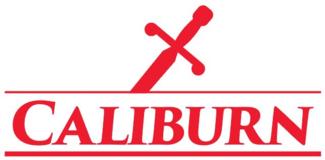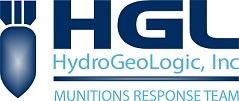 NAOC 2019 Meeting Agenda
FINAL AGENDA (click here) posted 12/9/2019
| | |
| --- | --- |
| Tuesday, December 10, 1300 - 1700 | NAOC Board of Directors Meeting |
| Wednesday, December 11, 0800 - 1700 | Speaker Sessions |
| Wednesday, December 11, 1800 | Reception |
| Thursday, December 12, 0900 - 1100 | NAOC Board of Directors Meeting |
| Thursday, December 12, 1230 - 1700 | MR QAPP Training, Day 1 |
| Friday, December 13, 0800 - 1700 | MR QAPP Training, Day 2 |
Note: MR-QAPP Training registration has been filled to capacity. Please contact Kyra Donnell if you have any questions ([email protected]).
POSTER ABSTRACTS
Exhibit your Project or Your Product at the Annual Meeting! All abstracts should be submitted by October 1, 2019 to the our Secretary, Kyra Donnell, at [email protected].
Up to 10 poster exhibits will be selected from abstracts submitted to the Member Services Committee to be evaluated by the Technology and Operations and Standards Committees. Abstracts should be project related and will be evaluated based on relevance and timeliness to the MMRP industry and importance of the project. See attached flyer for information on submitting an abstract.
LEADERSHIP AWARDS
We are seeking nominations for the 2019 Leadership Award. Each year, NAOC selects two highly qualified individuals as recipients of its Leadership Service Award, one representing government and the other representing industry. The award program is designed to recognize significant contributions made by individuals that have provided "Leadership" to advance the image, goals, and professionalism of the NAOC. See attached flyer for information on submitting a nomination for the Leadership Award.
REGISTER NOW
NAOC Annual General Membership Meeting December 10-12, 2019 Scottsdale, Arizona
The General Membership Meeting provides member firms an opportunity to participate in the association's leadership selection process, network with other member firms, visit with old friends, attend speaker sessions and participate in discussions regarding the most current subjects of interest to the industry.
If you have any issues registering, please contact Laura Pastor at [email protected].
Non-member firms may attend the Speaker and Technical Sessions scheduled for Wednesday and the Reception scheduled for Wednesday evening by prepaying $650 per person. Attending these Sessions is a great way to get to know the organization! If you know of a firm contemplating membership, please encourage them to join us.
Note that ONLY Member firms may attend the Board of Director's Meeting on Tuesday and Thursday. Your payment of $650 to attend the Technical Presentations and Reception may be applied to 2020 membership dues.
Payment will be accepted by credit card or check made payable to NAOC, and mailed to our Treasurer Alison Paski c/o NAEVA Geophysics, Inc., P.O. Box 7325, Charlottesville, VA 22906. Payment will also be accepted at the registration table during the meeting.
**NEW**
There will be a $50 spousal/partner fee for guests attending the reception.
Hotel Information and Room Reservation
Embassy Suites by Hilton Scottsdale Resort
5001 N. Scottsdale Road
Scottsdale, AZ 85250
1-480-949-1414
REGISTER EARLY NOW!
Reservations On-Line:
Block Room Rate: $146.00/night, Room block expires: Tuesday, November 12, 2019
Group Name: NAOC 2019 MEMBERSHIP
· The hotel has limited rooms blocked at the government rate before and after the event – so come early or stay late to enjoy the venue.
· Make your reservation EARLY!! Note the guaranteed block rate of $146.00 expires on November 12, 2019. We have a limited number of block rooms based on past attendance, if we near our block early enough there may be an opportunity to increase the block, so again, please reserve early!
· If you're not sure who in your firm will be attending, go ahead and reserve a room anyway and change the name later.
· If you have any questions or concerns please contact Nicole Sharkey at [email protected] or (610) 701-3425.
Self parking (Incl. Resort Fee)
Valet (Incl. Resort Fee)
Phoenix Sky Harbor International Airport
Directions
Merge onto Loop AZ 202 Loop toward Mesa/Tempe. Exit onto AZ 101 Loop North. Exit Chaparral Road. Left onto Chaparral road. Property is located on the NE corner of Chaparral road and Scottsdale road.
Distance from Hotel:
11 mi.
Phoenix-Mesa Gateway Airport
Directions
Get on AZ-202 Loop W and AZ-101 loop to E Chaparral Rd. Take exit 46 from AZ-101 loop. Follow E chaparral Rd to North Scottsdale Rd.
Distance from Hotel:
35 mi.
Directions
Head northeast on N Airport Dr, continue straight. Turn right onto E Butherus Dr. Use the left 2 lanes to turn left onto North Scottsdale Rd. Turn left at E. Chaparral Rd.
Distance from Hotel:
9 mi.